I am soooo tired of looking at the same boring stuff sitting above my kitchen cabinets collecting dust. So lately I have been on the lookout for stuff that I might want to repurpose and put up there. I have always loved roosters and anything French country. Although I am tired of my red decor, I still like my little rooster items here and there. Also, I am in love with anything monogrammed. So here's what I came up with so far. (This is just a little corner I have started on. I still have a ways to go.)
Before: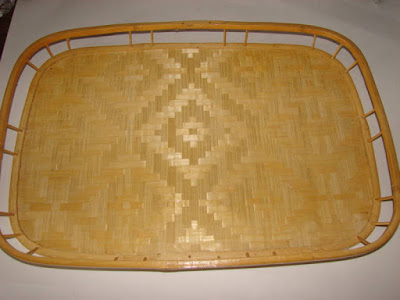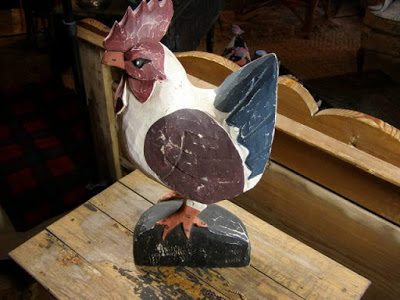 I forgot to take a before pic, but this one looks exactly like it!

And after a little glossy back paint for the tray and Rustoleum's Heirloom White for the rooster: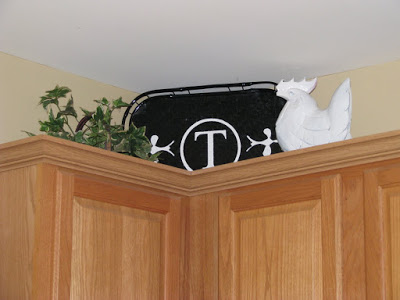 I actually hate fake ivy up there, but that has been up there for a while, and it's all I have for now until I find something new. Forgive me if you have fake ivy strung all over your kitchen cabinets. Just a pet peeve. In fact, I'm taking it down now.
Total cost $3.75