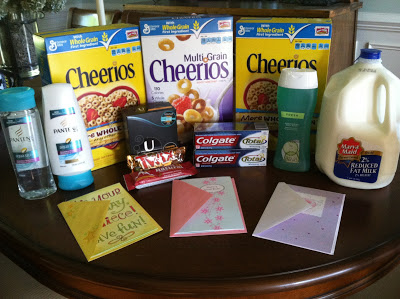 I don't know about everyone else, but I am so excited the school year is almost over! I've been so busy these past few months, I haven't had time to do any blogging or couponing. I really missed it! I finally made it by CVS this week. Not a spectacular week, just because I haven't done it in so long, I didn't have any ECBs to roll. But, I will next week! Here's the total for this week:
3 boxes Cheerios
1 Pantene shampoo
1 Pantene conditioner
1 bodywash
1 gallon milk
1 Kotex U
2 Colgate
1 Twix
1 Protein bar
3 Hallmark cards
Total before coupons: $58.32
Total after coupons: $14.16
Total saved: $44.16
% saved: 75%
Not too bad, but now that I have some ECBs to get started, it will only get better!