Ever seen one of these?
Can you say fabric and spray paint?
Let's get to work.
And now for the fabric.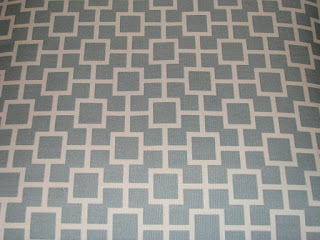 This looks gray in the picture. It's really a robin's egg blue.

The old fabric had almost no padding under it. I like a cushy seat, so I was going to buy some batting. But since I am too cheap, I used an old quilted pillow sham that we didn't need anymore, and doubled it over so it was twice as thick. Then I got out my trusty staple gun.

Done.

So simple.

I distressed the edges a little with some sand paper I found in the garage. Amazing I found my way out. Have you seen my garage?

Ta-da!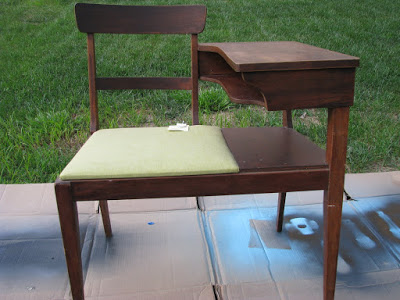 Before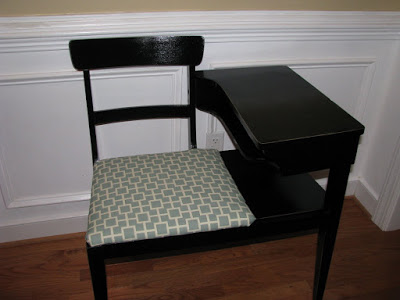 After!
I am linking back to …