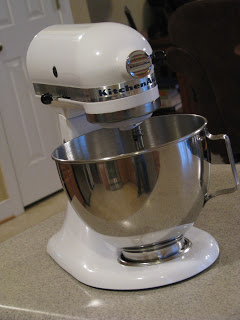 Meet my beloved Kitchen Aid mixer. It has been through many cakes, pies, and various other recipes over the years. It was a gift from my in-laws at least 10 years ago, and still works like I got it yesterday. In addition, it alone is responsible for at least 10 pounds of my holiday weight gain each year. In my eternal quest to find crafty projects I might want to try, I stumbled across
Sarah
at
A Little of This, a Little of That
.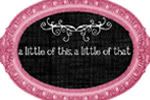 She must have been reading my mind, because she created this.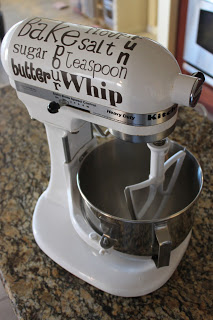 So, of course I had to copy.
Sarah was nice enough to share her SVG file so I didn't have to create my own. And she did it for free! She's so nice!
So, here's how it's done. First, give your mixer a good scrubbin'. I can tell you mine needed it! After downloading it from her site, I opened it up in my SCAL. It looked like this: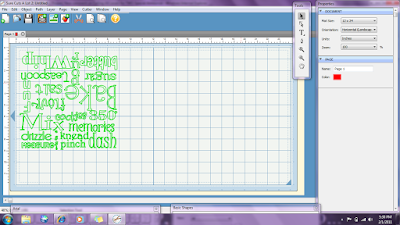 The hardest part of this whole project was picking out which color vinyl to use. I get my vinyl from
Expressions Vinyl
. They have a ton of colors and finishes to choose from, and they make sizes that are compatible with the Cricut.
Per Sarah's recommendation, I set my size to 8.5 inches by 8.5 inches square. Then I cut it out.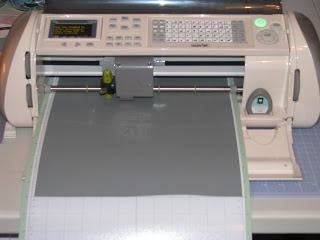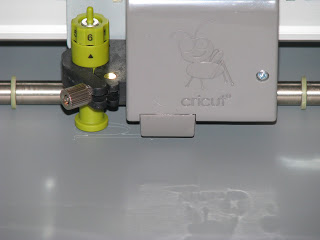 Next, peel your vinyl off of your cutting mat, leaving your letters on the mat. You can then take the little sharp tool that comes with the Cricut to remove the insides of the letters that need it.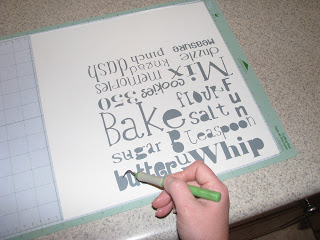 Once it looks like you want it to, place a sheet of contact paper, sticky side down, over your letters. Rub over the contact paper with a ruler or other flat object to ensure that the contact paper is stuck firmly to your letters.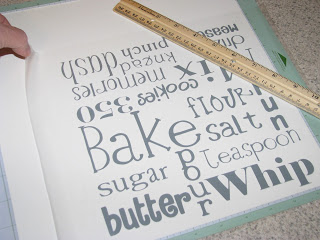 Carefully peel the contact paper off, making sure you pick up each letter and nothing gets torn. Then, place it over the top of your mixer where you want it, and peel of the contact paper.
How cute is that??!!
I'm linking to: