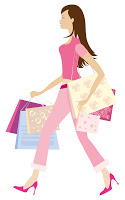 Ok, for those of you who know me well, you know I am a coupon freak and love a good deal! After all, who doesn't want to save a little money on groceries each week and be able to spend it on other more fun things, like craft supplies! I highly recommend getting a Sunday paper every week and saving the coupon inserts. You don't have to clip all the coupons; in fact you shouldn't. Just save the inserts and file them by date. If you really want to go nuts, get more than one paper. I will post some great deals when I find them, but if you really want to get into the coupon thing, check out Jenny over at http://www.southernsavers.com/. She posts all the great deals each week at a variety of stores. This week there haven't been many super-impressive deals out there, but I did find a few things at Food Lion that were too good to pass up! If any of you are outside the Richmond, VA area, these ads are usually good in the southeast region. I do not plan to go crazy with the coupon aspect of my blog, so I will only be posting the amazing, too-good-to-pass-up deals here! Ok, here goes…
This week at Food Lion (4/7 through 4/13):
1. Special K sale: Save $5.00 When you buy any 4 participating Special K products in a single transaction.
Limit One Reward Per Transaction. (Ok, so stand in line a couple of times, this is a no-brainer!)
Products that are a good deal with this:
Special K Crackers 8 oz $2.50
Special K Cereal Bars 4.6 – 4.86 oz $2.50
Special K Cereals 12 – 14 oz $2.50
Coupons out there: (RP means "redplum" in your Sunday paper & the #s are the date of the newspaper)
-$1 off Kellogg's Special K Granola, Raisin Bran RP 3/28 or http://www.specialk.com/products/coupons
-$2/2 Kellogg's Special K Granola, Raisin Bran RP 3/28
So, in other words, buy 4 Special K products for $5 or even less with coupons!
2. Kellogg's Cereals $1.50 ea (some coupons inside recent boxes)
3. McCormick Grill Mates Seasoning 2.75 – 3.12 oz $1.25 (Buy 2 Get $1.50, Buy 3 Get $2.50 off your next purchase
Coupons out there: -.75/1 McCormick Spice, RP 3/14 (exp 4/11)
(buy 3 for 50 cents after coupon back or better if you have more than one coupon!!)
My plan:
4 boxes Special K
4 boxes Kelloggs
3 spices
Total spent: $8.50 !!!